What If You LIKED Your Lawyer?
Honesty, Integrity and Trust.
"I hired Mr. DeSalvo because he is an attorney who really cares about his clients, and he takes the extra effort to makes sure the client is cared for in every possible way for the best results in their case. He gets the job done right, he's fast, and he does quality work.
I have been pleased with Mr. DeSalvo because he has exemplified Honesty, Integrity, and Trust. He went to work immediately on my case, making calls, and following up on every detail, and resolving my case in several weeks. I really felt satisfied, educated, and helped."
Leroy Bowers
Construction Worker
Wonderful Lawyer Doing a Wonderful Job!
"When I was considering lawyers, Mr. DeSalvo seemed to know a lot more and told me a lot more than others did. I hired him.
He got me a good settlement amount quick. He is fast, and always let me know about things. He made me feel very good about my case. He had faith in me and my case even when I didn't. He is a wonderful lawyer doing a wonderful job."
Honesty, Integrity and Trust.
"Mr. DeSalvo was very open and honest with me, so I felt confident in hiring him. I was worried about how much of a settlement I could get, and how long I would have to wait.
He's different than other lawyers I have used in the past. Frankly, I do not like most lawyers and I think that some of them lie, they do not return phone calls, they are rude, harsh, and some have no business practicing law.
Mr. DeSalvo got straight to the point on how severe my injuries were and what they were worth as far as what insurance companies pay for injuries. He was quick, he got me the maximum for my injuries, and he was always truthful. I was secure in what he told me about my case. And secure with him fighting for me as my attorney.
He doesn't hustle you, he is sincere and truthful, and he didn't mind me asking him a million questions. I refer all of my friends and family members to him because he is a true professional."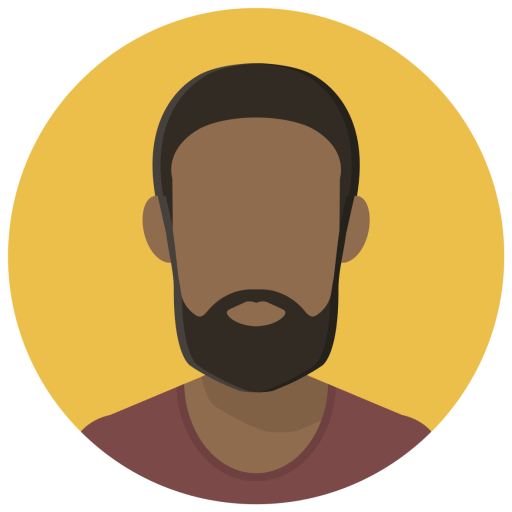 I Was 200% Satisfied!
"Mr. DeSalvo took my case even though I brought it to him right before the case was about to expire. He reviewed the case right away and took it to Court.
He is different from other lawyers because he keeps me in touch about my case, tells me what I need to do, and tells me what he is doing on my case. With him handling my case, I felt confident and relaxed."
Open, Honest and Truthful.
"I hired Mr. DeSalvo because I trusted him to handle my case with professionalism. Before I knew about Mr. DeSalvo, years ago, I suffered a very severe injury and hired a lawyer that a friend suggested. The case could not have been handled any worse than it was by this other lawyer. While I am angry and frustrated that I had another injury, I like Mr. DeSalvo's good attitude and he makes you feel at ease. He handle everything perfectly and recovered the money I deserved."
Erin Riley-Benson
Waitress
Keeps In Touch With Me.
"A friend of mine referred me to Mr. DeSalvo, and when I spoke with him over the telephone, he seemed like he was very straight up. He kept me informed and gave me his opinion on the case, but he let me make my own decision.
He made me feel very confident about my case. I would refer a friend or family member who needed a lawyer to him."
Vanisha Jamison
Store Manager
Makes You Feel At Ease.
"I hired Mr. DeSalvo instead of another lawyer because of his honesty and willingness to help. I never felt like I was bothering him with my questions and worries. He explained things real good and made sure I understood all the answers to my questions. My biggest worry about my wife's injury was getting lost in the rush of everything that was going on. Mr. DeSalvo was always there to watch over our best interests. He gave me the peace of mind that he is there for us 24/7. We had a problem at the hospital concerning care for my wife because the doctors were not keeping us informed. One call to Mr. DeSalvo and he was at our side at the hospital. He could have made a phone call, but instead, he came to the hospital to help us with the problem when we needed him most. He was always there for us."
Loren Brooks
Truck Driver
Made Me Feel Confident.
"Mr. DeSalvo is a very fair lawyer. When I hired him, my number one concern was the insurance company paying me for the time I lost from work because of my injury. Mr. DeSalvo helped me get the money I deserved.
I would refer a friend or family member to him any time because I like him as a person and a lawyer."
Dorothy Hamilton
Security Guard
Good Settlement, Even On A Tough Case...
"I was worried about getting paid for my time lost from work injury when I hired Mr. DeSalvo. He explains the legal system in plain English and explains your options in the case before he takes any action.
The insurance company denied my case from the beginning and did not want to pay anything. Mr. DeSalvo got them to pay and was able to settle my case quickly and got me a fair settlement, even though it was a tough case.
I really feel like I got the best possible settlement we could. I send all of my friends and family to Mr. DeSalvo because he works hard to get you your fair share for an injury."
John Czaplewski
Industrial Machine Repairman
Got Me The Money I Deserved!
"I met Mr. DeSalvo when he was calling my medical office trying to get help for one of his clients. He was very sincere and he really cares about his clients. That's why I hired him. Since then, Mr. DeSalvo has helped my family with two cases. He goes the extra step for you and makes you feel like a friend, not just a "client." In one of the cases, I brought a case to him last minute.
After he hung up with me, he called the insurance company, and within 30 minutes, LITERALLY, he had gotten me a very generous settlement-no court costs. He really went out of his way to help me, and never makes you feel like "you should have known that" attitude that you get with a lot of other attorneys. Working with Mr. DeSalvo has been a very nice experience. I will ALWAYS refer people who need a lawyer to him. He's the best!"
TIna Lunau
Medical Office Supervisor